What's On
Visit the Peterborough Gift Shop, click the image below: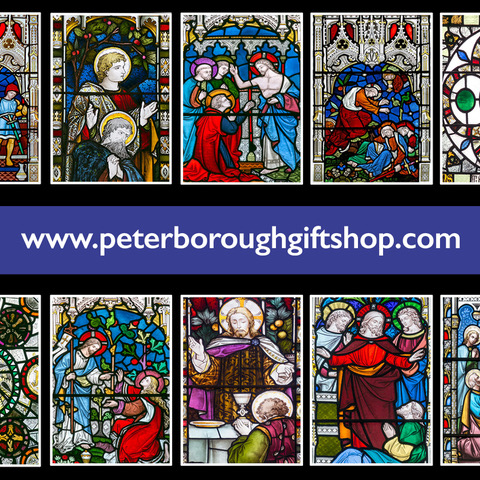 If you have upcoming event you would like have advertised on our website, contact us here: https://www.visitpeterborough.com/visitor-information/contact-us
Peterborough is a city recognised for staging large scale national events that attract visitors from all over the world. You can expect to see day to fortnight-long festivals and tours across the historic city centre and rural areas.
Cathedral Square is home to established events like the Italian Festival, Diwali Festival, the Heritage Festival and our spectacular Christmas Lights Switch-on event.
Each year in August the River Nene Embankment hosts the Peterborough Beer Festival, which is the largest of its kind in Europe.
The festival showcases more than 400 beers from 120 different breweries across the UK. In addition, it features around 80 different ciders and perries and also hosts wine and gin bars.
Live entertainment is provided each evening with bands performing a huge range of music, and an open mic night, alongside the various fairground rides and entertainment on offer. Later in the year is Peterborough Oktoberfest, which first debuted in Peterborough in 2017.
The Embankment has also played host to McBusted, Olly Murs, JLS and in 2016. Bryan Adams played to 10,000 people.
Peterborough Arena is the region's leading venue and home to some of the UK's major national shows, exhibitions and concerts. The arena sees some 800,000 visitors a year and there's always something for everyone to enjoy.
Also, the Abax Stadium - home to Peterborough United Football Club has previously hosted Sir Elton John and in 2019 welcomes Sir Tom Jones and Craig David.
This Month

"Join us for an evening of giggles, side-slaps and belly-laughs this August at the Key Theatre in…

The Great Outdoor Cinema is coming to Peterborough for 3 nights this summer with The Lion King,…

Come join Peterborough Green Pathways at The Green Backyard for a session restoring the pond. …
Openings
10.00am - 12.00pm
6th August 2021

Come and join us for a weekend of fun, festivities, creativity and making at venues across…
Openings
Please check the start and opening times of all activities
7th August 2021
-
8th August 2021

Join June from Semperart at this beginners workshop to make your own unique fused glass. During…
Openings
7th August 10.30am - 12pm & 1.30pm - 3pm
7th August 2021

This musical adaptation of the Hans Christian Andersen 19th century story of The Ugly Duckling,…
Openings
2pm (running time 2 hours 20 minutes including interval)
7th August 2021
Highlights

Come join Peterborough Green Pathways at Nene Valley Community Centre to improve their outdoor…

The Cresset is Peterborough's foremost multi-purpose venue, playing host to an exciting and diverse…

Since 1999 The Met Lounge has been the home for those that felt that 'mainstream' clubbing was not…